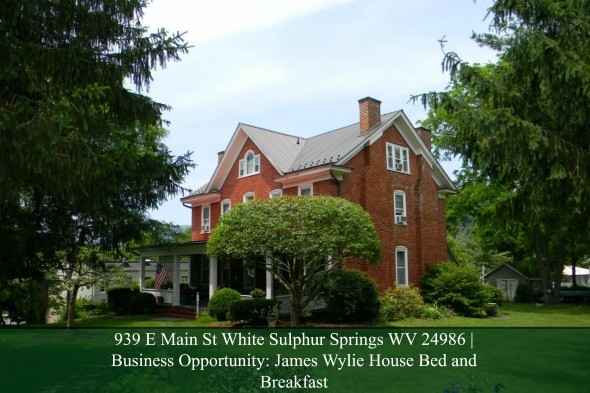 Profit from this historic commercial property in a prime location in downtown White Sulphur Springs
Located in the heart of the city is a three-story historic Georgian Colonial brick home with 7 bedrooms and 6 bathrooms.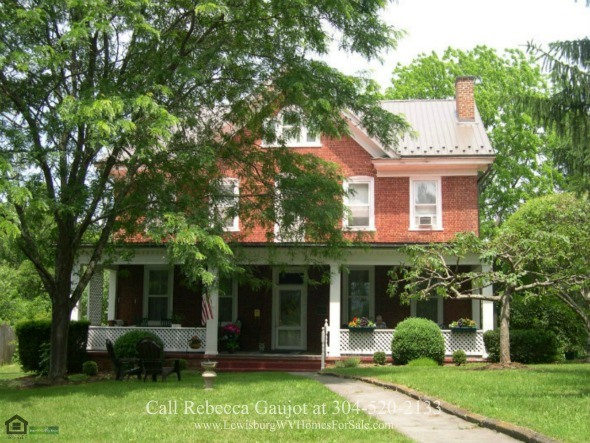 This home stands on a 1-acre lot and comes with a log cabin. The home has 7 fireplaces, a basement, and a root cellar, and the log cabin features 1 bedroom, 1 bathroom, and a fireplace.
You'll enjoy approximately 4,000 square feet of living space in both structures on this historic property.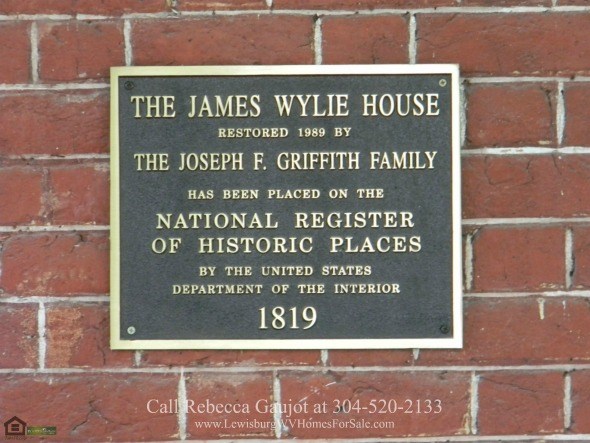 This vintage bed and breakfast began as a farmhouse for over 1,300 acres of land.  It was built in 1819 with handmade brick. For nearly 200 years, it has served as the host of many travelers visiting the city.
In 1990, the property was fully restored, and both the house and cabin were listed on the National Register of Historic Places.
If you are in the market to purchase a business, this historic White Sulphur Springs home is the one you are looking for! It is in a prime spot and will make an amazing bed and breakfast, coffee and tea house, restaurant, consignment shop, or office. This property has endless potential!
A retreat and lodging destination
White Sulphur Creek City is more popularly known as the Spa City. It is part of Greenbrier County, and is only a mile away from the famous Greenbrier Resort.
If you are a golf fanatic, or you enjoy mountain biking, caving, or white water rafting, you will have a wonderful time in the Greenbrier Valley. It offers a wide array of activities anyone from a sport enthusiast to an art lover will enjoy.
A home of character and excellent craftsmanship
Surrounded by mature trees and lush green grass, you'll find it hard to believe this West Virginia historic home for sale is right in the city center.  It is set on gently sloping land and has a beautifully landscaped frontage.
The front yard extends a warm welcome, and the porch which runs the length of the home's front is cozy and well-spaced. Furnish it with some comfortable chairs and you will have a wonderful relaxing spot for your mid-morning snacks.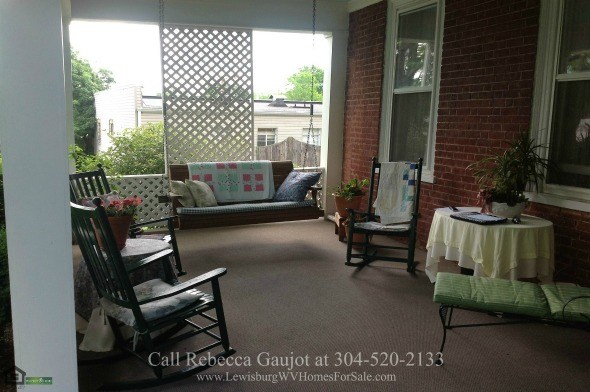 It's also a great breakfast area if you are going to use this home as a bed and breakfast. The lattice woodwork is beautiful and adds character to this inviting porch.
Step inside the main door and be greeted by polished hardwood floors that extend throughout the whole house. The living room is well-appointed and large.
Chair railings, wainscot paneling, and large windows give the room an elegant appeal. A large wood surround fireplace graces one side of the walls, providing warmth on cold nights.
There's also a family room with another fireplace, radiating a cozy and inviting ambiance. If you are seeking for a place to converse privately, the family room is the place to be.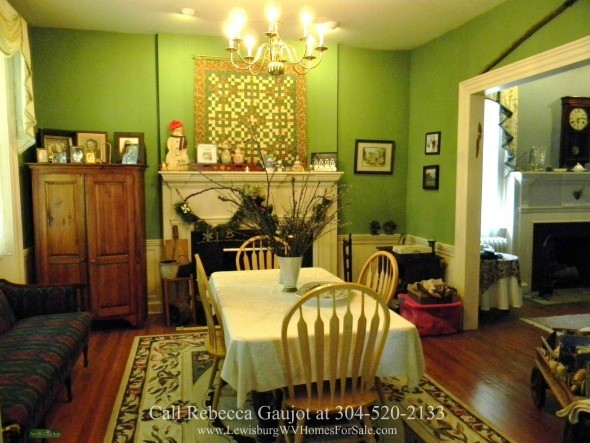 Serve your best meals in this home's dining room.
The parlor opens to the formal living room. The open flow from the living room to the dining room gives you a great room which makes entertaining and family gatherings easy. 
The dining room features a large wood surround fireplace and mantle, and two large windows which allow natural light to flood the room with warmth.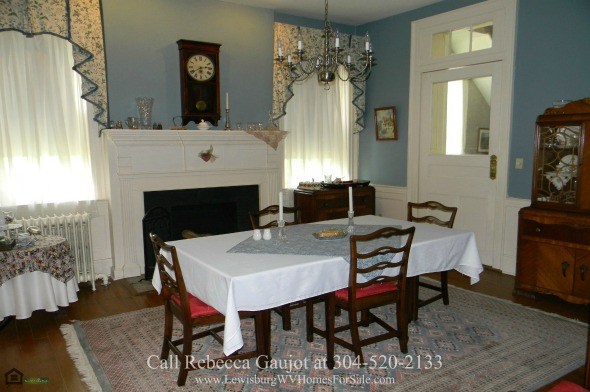 A grand kitchen for your modern requirements.
This real estate property in White Sulphur Springs may be historic, but the kitchen amenities and appliances are completely modern and perfect for your needs. It comes with two double sinks and one small sink, two disposal systems, two ovens, a large walk-in pantry, a freezer and refrigerator, a stove, a dishwasher, and an island.
Whether you are hosting a large gathering or preparing a simple meal, this home's kitchen is ready for you.
Seek haven in any of the spacious bedrooms.
After a long day's work, nothing feels better than to rest on your soft, cozy bed, and this home boasts of seven bedrooms.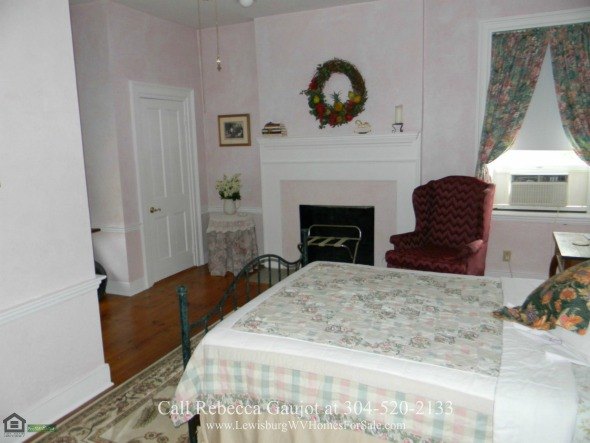 The master bedroom is on the second floor and features hardwood flooring, a large fireplace to keep you warm on chilly nights, neutral toned walls, and large windows.
Pamper yourself in the master bathroom with its whirlpool tub, dual vanity, a separate shower, and linen closet.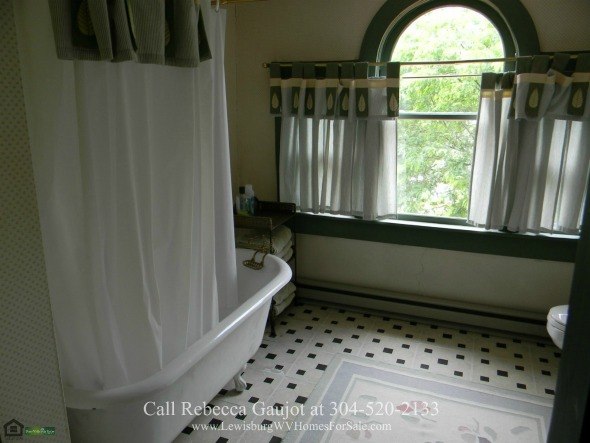 Up on the third floor, the two bedrooms enjoy 2 storage areas and a built-in drawer, so you can organize your personal items.
A space for your laundry needs.
Just off the kitchen is a laundry area where you can keep clothes organized, so you can maintain the cleanliness of the bedrooms and parlor. A ¾ is set beside the laundry room, so your guests don't have to go to the second floor for their personal needs.
Enjoy a fantastic side yard retreat.
When you are seeking for rest, retreat and relaxation, the yard of this home is the perfect destination.  It features 2 covered decks which overlook the stunning yard.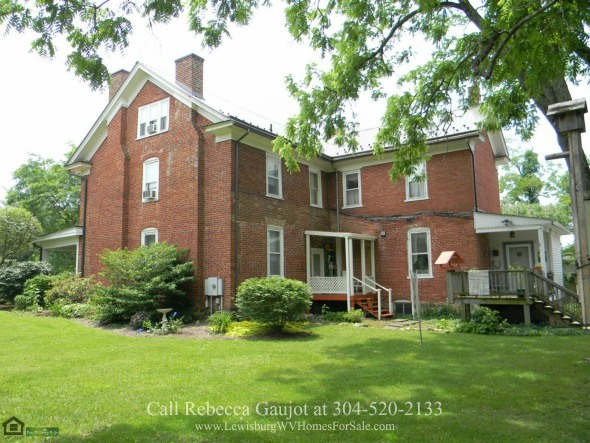 The combination of mature trees, lush bushes, and mowed grass is beautiful and soothing.
You'll also find out that this yard is laden with delectable treats! Concord grapes are planted on the left side of the house. There's also red and black raspberries, blackberries and strawberries.
Make this beautifully maintained and updated home yours!
This home is in a league of its own. It is well-loved and the previous owners took meticulous care of the property.
Aside from the roof replacement and updates in several kitchen appliances, each floor gets its own breaker box. The boiler is inspected yearly, and there's a monthly exterminator service.
Intercom are installed throughout the home, and all seven fireplaces have been capped. There are nine television sets with cable boxes. There are also three TV cables for the house.
All air conditioners have been replaced at least once, and there are also two new units in storage. This home is well ventilated and stays cool during the summer, which makes air conditioning on the first floor unnecessary.
Don't miss this opportunity to own a historic log cabin!
Built in 1794, this log cabin is charming and lovely. When you feel like stepping in time, but with all the conveniences of modern times, this cabin is the perfect choice.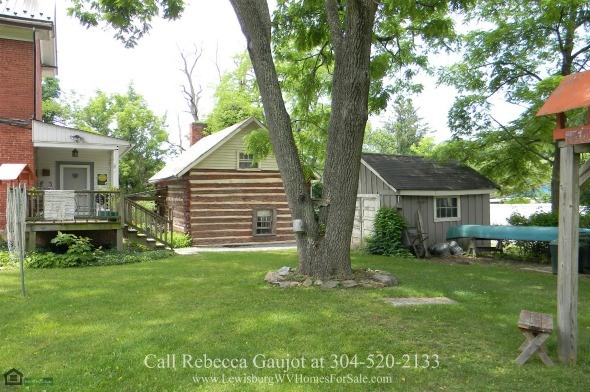 It features an open space concept and has a living room, a large bedroom and a bathroom. Step inside and enjoy the rustic and cozy feel of this historic cabin.
It uses electricity and was rewired and updated with new plumbing and bath in 2009. A new metal roof with seamless gutters was installed in 2010.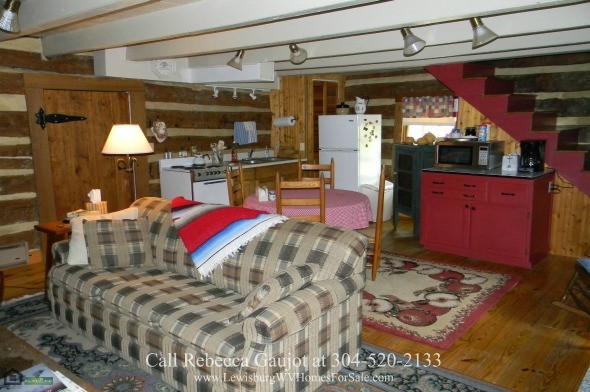 Falling in love already? This White Sulphur Springs historic home is one of a kind, and truly a fantastic business opportunity to own. It is priced to sell at $439,000.
Want to know more about this home or other homes in the area? Visit my website http://www.LewisburgWVHomesForsale.com/ for more information.
Don't let this opportunity pass by! Call me, Rebecca Gaujot at 304-520-2133. Finding and selling homes for my clients is my passion. Let me help sell your home.