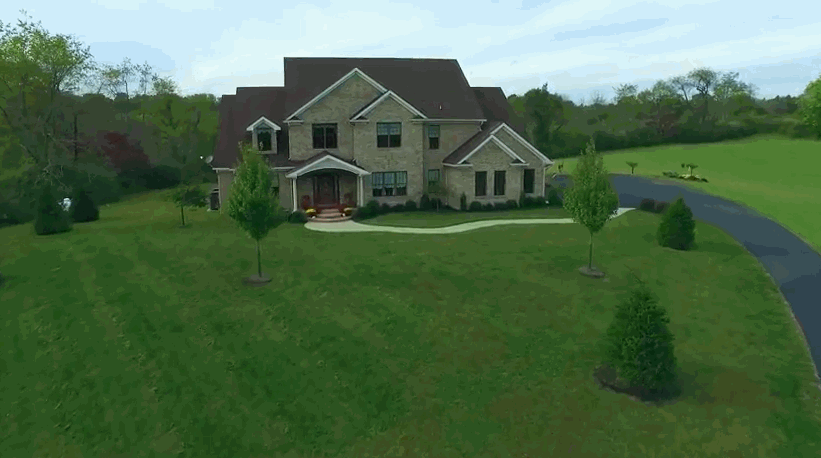 Below is the October market update on residential homes sold in Lewisburg, WV, provided by Realtor® Rebecca Gaujot.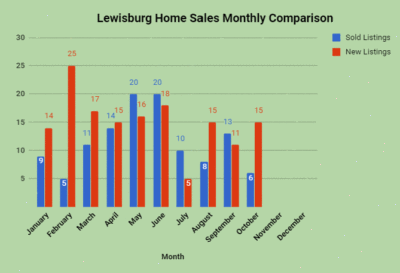 October Market Update:
Total sales – 6,  price ranges $20,000 to $320,000 (Sept. had 9 sales)
Average Days on Market – 206 days (September DOM 102)
Average List Price – $149,300 (September was $293,023)
Avg Sale Price/Avg List Price – 82% (September was 94%)
Highest priced home sold in October $320,000; (September $605,000)
New Listings – 15 with 5 pending. (Sept. had 11 new listings/1 pending)
Looking at the above information, October sales, days on the market, and list price were low compared to the month of September. Stats for October show the average sale price over average list price was lower by 12%. November sales should be better as the MLS stats show 15 listings under contract.
There are currently 73 Lewisburg homes for sale within the zip code of 24901.  Prices range from $40,000 to $1,250,000.  The number of bedrooms range from 1 to 10 and baths from 1 to 5.  Square footage range from 288 to 5,129.  At this time, there are 15 properties under contract.
Click here to Search Homes for Sale Lewisburg WV.  Visit the link frequently as inventory is constantly changing.